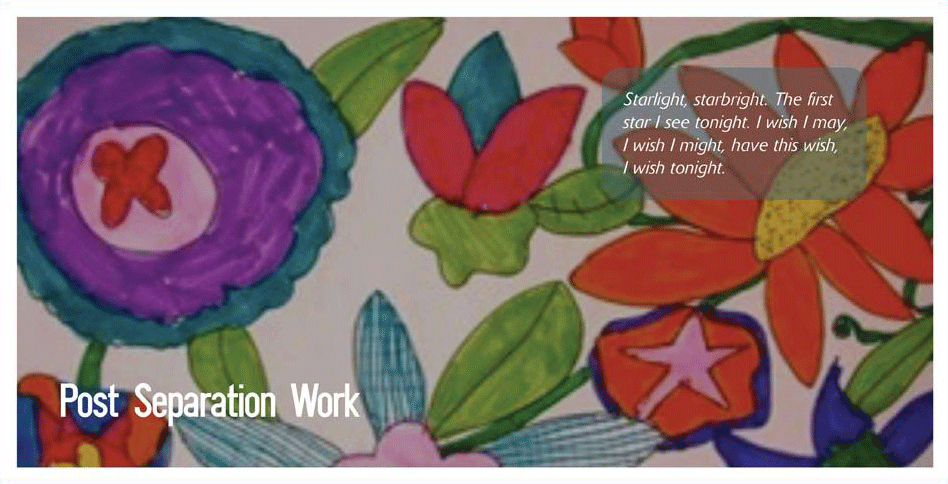 I have a special interest in safekeeping the welfare and dignity of children. This is the primary lens I bring to my work and training in post separation therapy process. I have specialist qualifications both as an Interdisciplinary Collaborative Coach/Facilitator and as a Specialist Child Consultant.
A Specialist Child Consultant is a qualified expert who has specific training to sit with the child/ren in a series of interviews to represent the child/ren's experience and (attachment and developmental) needs in the uncoupling process. The endeavour here is to hold integrity of process where the child/ren's welfare remains an important part of any arrangements or agreements reached.
Interdisciplinary Collaborative Practice ('ICP') is a respectful alternative pathway to uncoupling that does not involve the Family Law Courts. It is a time efficient and cost efficient means to uncoupling that holds front and centre the various needs and interests of the couple alongside the needs and interests of the child/ren. ICP is a process that aims for fair, respectful and equitable process by bringing together a team of relevant professional experts in a round table dialogue to manage the transition out of a couple relationship. These professionals can and do include coach/facilitator, specialist child consultant, therapists/counsellors, lawyers (who have specialist training in ICP), financial advisors. The final agreements and arrangements reached are filed in court and have legal standing.